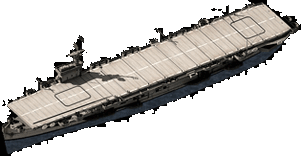 Bogue Class CV

Cost - Nationality

Required Level

Level 50

Durability

9,100 DP

Maximum Displacement

15,400 tons

Refitable

No
The Bogue is a Aircraft Carrier design shared by the United States Navy and the The Royal Navy. It is the first Carrier unlocked at level 50, is the basic carrier.
Ad blocker interference detected!
Wikia is a free-to-use site that makes money from advertising. We have a modified experience for viewers using ad blockers

Wikia is not accessible if you've made further modifications. Remove the custom ad blocker rule(s) and the page will load as expected.